In light of the fact that there's a favourite BC Lions player uniform and favourite BC Lions player helmet thread, I figured I'll go off on another tangent and create a thread on favourite BC Lions Felions/Cheerleader/Dance Team uniforms throughout the years. I know I created a thread back in 2007, but I figured it's time for a new one.
Obviously, I can't find pictures for all the seasons especially for the first three decades, but I was lucky to find any so let the few single few pictures represent the 1950's through the 1970's as I don't they changed too much if at all. I huge change occurred in 1983 and 1984 when the team entered indoors BC Place Stadium and possibly along with fashions, they started to wear more provocative uniforms. And I suppose one good aspect of having an indoor stadium is that they don't have to cover up with jumpsuits come the falls season, which is the case for teams that have outdoors stadiums and that includes the Seagals and the outdoor CenturyLink Field.
I couldn't find too many pictures for the 1990's either or the early 2000's.
Now, for the players uniforms and helmets thread, several of you stated that the many of the old designs from the 1950's to the 1970's rank as one of your top 3 favourites. That said.....would any of you venture out by saying that the cheerleader uniforms up to the 1970's are good?
And if you remember a particular uniform that you like, provide the season even though it may not be posted here.
One last observation is that their uniforms are quite correlated the fashion designs of that time.
1950's
1960's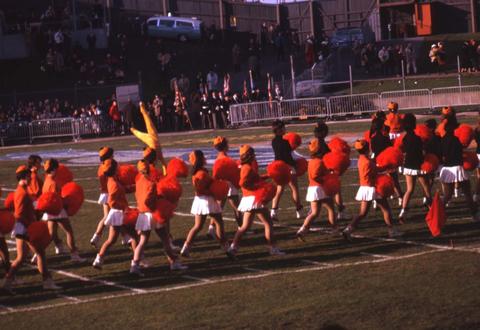 1970's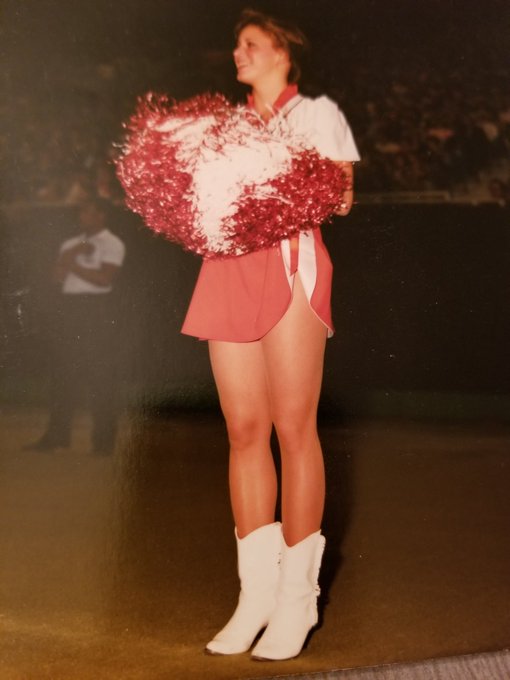 1983
1984-1988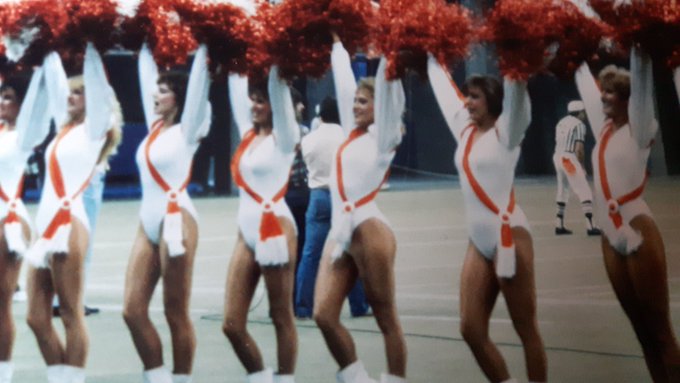 1994
- sorry this is the best I could find. Look behind Lui.
2005
2006
https://www.youtube.com/watch?v=6pgtRRQcl3Y
2007
2008
2009
https://www.youtube.com/watch?v=R2rGsLA7ZdU
2010
https://www.youtube.com/watch?v=59Ik8a_tRuc
2011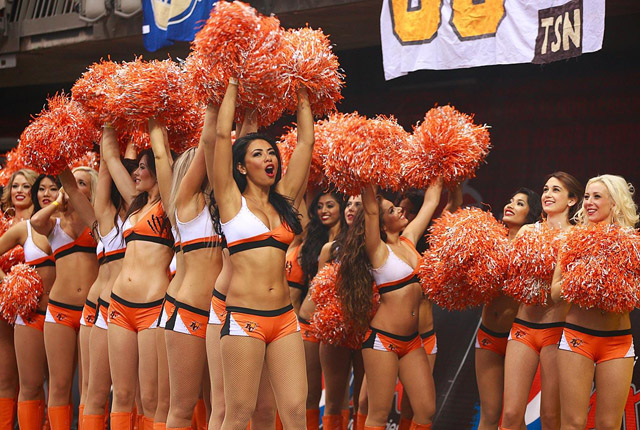 2012
https://www.youtube.com/watch?v=FBQufWPogkk
2013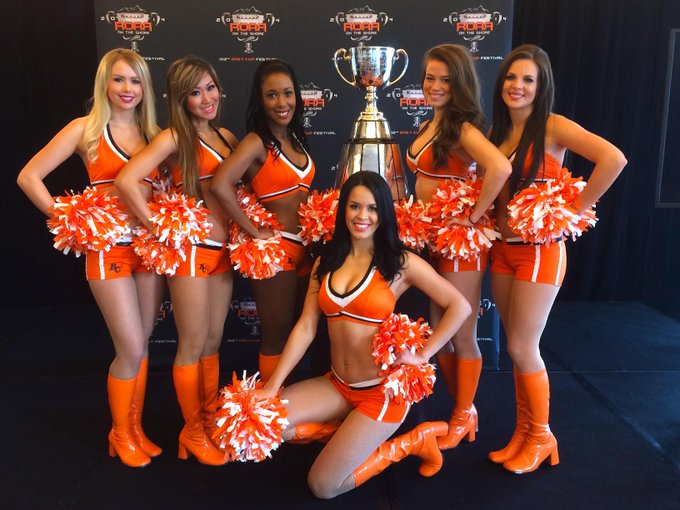 2014
https://www.youtube.com/watch?v=9dZwM4sNX-s
2015
https://www.youtube.com/watch?v=XPGqTuGGGJc
2016
2017
https://www.youtube.com/watch?v=uPiHfi8BUHE
2018
2019
And just like the Lions players have alternate uniforms, the Felions had some alternate uniforms on Halloween 2009:
http://www.theprovince.com/Gallery+Lion ... story.html