Okay, maybe it's the off-season and I have too much time on my hands.....or perhaps I am too observant for my own good. Or maybe it's nothing at all. However, the Lions just released a new promotional video. In it, Manny is seen arriving at the club's Surrey training facility in the early morning hours, then hitting the weight room
here at the :30 mark.
It's the logo on the wall of the weight room that caught my attention. It's shown ever so briefly, but I clearly saw a tweaked logo and pulled a screen grab to show you (and then used the familiar logo on the right to contrast the two). Maybe it's nothing at all, but it seems odd that so many changes would randomly be used by whoever screened it onto the paint job in the weight room.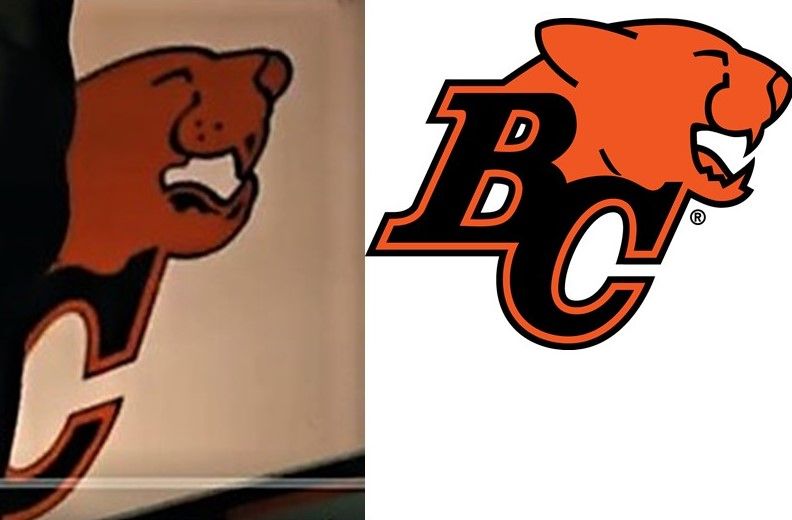 * Overall. more of a rounded lions head
* The lion's tongue now has a black accent with more curvature
* There are 3 dots on the snout (like there used to be from 1989 - 2004)
* Black markings on the teeth
* The lion's jaws now meet (there was a slight gap before)
* Wider line on the end of the snout
DH